A picture is worth 1,000 words: Best practices for social media photos
Choosing an appropriate an engaging social media photo is important. Every day, we are bombarded with content. We pass billboards, flip through TV ads and scan social media for interesting information. So many different people and brands are trying to capture your attention throughout the day. One thing that can help your content stand out, especially on social media, is incorporating images that align with your brand and capture people's attention.
In order to communicate effectively with followers on social media, nonprofit organizations and businesses cannot simply have someone take a quick photo on their phone, share it on all their platforms and expect it to achieve results. Creating compelling images requires thought, strategy and, of course, creativity.
Here are some tips for taking and sharing engaging photos with your social media audiences.
1. Quality over quantity.
When posting on social media, it can be tempting to include multiple photos at a time, especially when there is a lot of activity at your organizations. However, viewers don't necessarily want to see a lot of photos; in fact, they would much rather see a few QUALITY photos.

Here are some components of good social media photos:

• Make sure the image is clear – viewers do not want to look at blurry photos
• Ensure that the image is bright, and easy to read
• Make sure there are not too many subjects in the photo that would distract the viewer


Additionally, if you want to take your social media photography to the next level, feel free to explore training sessions at local colleges and online schools. There are many classes out there that can help you learn more about social media photo composition.
2. Format your photos to be the right sizes for the right social media accounts.
"One size fits all" may apply in many circumstances, but definitely isn't relevant when adding images to you social posts.

Each social media platform has specific qualifications for photos posted by users. In order to avoid posting pixelated photos, you want to make sure your social media photos are the right sizes on the right platforms.

To get you started, here are some photo sizes for different social platforms, provided by Brandwatch:

• Facebook photos: 1200 x 630 pixels
• Twitter timeline photos: 1024 x 512 pixels
• Instagram photos: 1080 x 1080 pixels
• LinkedIn company cover image size: 1536 x 768 pixels


To learn more about photo sizes for other platforms or for other parts of your organization's profile, such as header photos and profile pictures, check out this article from Brandwatch.
3. Respect your photography subjects.
Whether you're capturing images for your organization's page, or to publish on a personal social media page, it is essential that you ensure the subjects of your photos are being treated with respect and dignity.
This does not simply mean following the community standards for photo sharing on social media platforms (although these are important too). You need to make sure that your subjects know their photo is being taken, are aware of what the photos are being used for and understand their right to decline being featured on social media.
Here are best practices of respecting and guaranteeing the privacy of subjects in your photos:
• Prior to taking a picture of a subject, ask if it is okay to post the photo on social media
• If the subject does not give you permission, do NOT post the photo on social media
• At large events, post a sign outside the front entrance stating that, by entering the event, attendees are subject to be included on social media photos
• If the photo you are taking is particularly sensitive (i.e. a group therapy session, a patient appointment) or will be featured in other marketing collateral, make sure all subjects in the photo sign a media request form
4. Use stock photography.
You may not always have access to photos for social media. Sometimes, you may find yourself in a situation where you must make a quick update about an event, but you do not have access to a photo or a graphic. Other times, you may be dealing with difficult subject matter, such as domestic violence, and you want to respect the privacy of your subjects.
When you face these situations, consider using a stock photo.
Please note: This does NOT mean searching an image online and using photos from an image search. Many of these images are copyrighted, meaning you cannot just take them and use them for your nonprofit or business.
In order to obtain legal stock photography, make sure you are using a legitimate, reputable stock photography site. There are several sites that sell stock photography for reasonable fees, including Shutterstock and Adobe Stock. There are also many free stock photography sites, including Unsplash, Pikwizard, Pexels and Pixabay, that are not as robust but offer good options.
5. Tell your organization's story.
This is the most important tip to keep in mind.
When taking a photo for your organization, you must make sure that the photo you are taking effectively communicates who you are and what you do. Consider your mission, marketing strategy, target audiences and goals. Make sure your photography accurately reflects who you are, what you do and how you want to be perceived.
Let's say you work for a nonprofit organization that specializes in building houses for low-income families. Some photo ideas include your volunteers building the homes or your staff showing a family their home for the first time (with their permission, of course).
On the flip side, let's say you work for a small business that sells sustainable clothing. You want to show your viewers your clothing being worn by your target audiences. This could mean taking group photos of multiple people wearing the same T-shirt designed by your company or one subject rocking a pair of pants made by your business.
No matter what organization you work for, make sure photos tell your story.
In order to take engaging photos for social media, you do not necessarily need access to fancy camera equipment. If you follow photography best practices, respect your subjects and use images to enhance or create a compelling narrative, you have the tools you need to make your social media photography successful.
Like what you read? Subscribe to our weekly blog and it will be delivered directly to your inbox!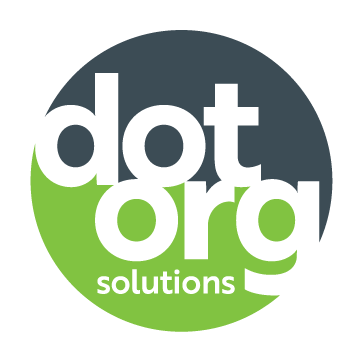 Dot Org Content Team
Dot Org Solutions works with nonprofits of all types to raise more money, communicate effectively and educate their constituents so they can build better communities. Our proven systems and years of experience help reduce the anxiety and stress felt by nonprofit teams, giving them more time to focus on other important things.