Choosing the best social media platform for your nonprofit
With all the options available, choosing the best social media platform for your nonprofit may be difficult.
You've likely interacted with trends on Tik-Tok, connected with distant friends on Facebook, or shared glimpses of your quarantine life on Instagram over the past year. So, you understand how to interact with social media on a personal level. But how does that translate to your nonprofit and how do you leverage a particular platform to benefit your organization?
A survey conducted by HubSpot revealed 80% of nonprofits use Facebook to engage with their audience, while another study revealed 79% of millennials have connected with a nonprofit using a smartphone. Therefore, it is safe to say social media should play an important part in your marketing efforts since more than 60% of social media is viewed on mobile
But knowing which platform to use can be confusing, as each has its own specific purpose, audience and content style. While it's important to engage on the appropriate platforms, it's not necessary to be an expert on each one.
We've broken down each major platform, its intended goal and audience to help you determine which of the platforms may work best for your nonprofit.
Facebook: The founding, do-it-all platform
Overview:
Facebook has become the standard social media platform with more than 2 billion users. It's likely many of your friends, coworkers and related nonprofits are active on the platform in some way – and you should be too. Having a Facebook page helps your nonprofit appear credible and provides networking opportunities with potential donors and other prospects.
Facebook allows users to share photos, videos and updates along with creating events, groups and pages. While sharing relevant information on this site is important, it is equally important to post high-quality, engaging content. The platform also offers personal and business accounts. Through the business accounts, users have access to Facebook's Ads Manager.
Purpose: Make connections and share information to the largest audience.
Primary audience: Facebook is the top platform for the 30+ age group.
Suggested uses: Build a community of followers, expand recognition of your organization and promote events.
Nonprofits doing things well: Check out @unicef and @clevelandmuseumofart on Facebook.
Instagram: The visual, creative platform
Overview: Instagram is a visual storytelling platform best used for posting images and videos. Ensuring content is high-quality and relevant is extremely important to receive engagement and create a strong social presence. While creative elements are the primary focus on the platform, accompanying captions help tell users more about your nonprofit, provide offers and allow you to interact in a personable way. If your nonprofit has high quality visual content and would benefit from sharing that content, this is the place for you.
Purpose: Post visual, engaging content to a younger generation.
Primary audience: Young adults, ages 18-29
Suggested uses: Communicate your cause and update your community in the most powerful way – through images and mixed visual media.
Nonprofits doing things well: Check out @natgeo and @ballettheatreofohio on Instagram.
Twitter: The conversational platform and breaking news resource
Overview: Twitter is the place for conversations. The platform's primary content consists of "tweets" where users post thoughts, opinions, or remarks about life, society and current events in 280 characters or less. Twitter is a great platform for conversing in real-time and is often used as source for breaking news or providing real-time event updates. Users can tag other accounts to comment on posts and continue conversations, which allow nonprofits to engage with users in a conversational and personal way.
Purpose: Discuss or comment on content, provide real-time event communication or distribute breaking news.
Primary audience: Ages 18-29.
Suggested uses: Use real-time news to advocate for your mission and build your community.
Nonprofits doing things well: Check out on @TEDTalks and @clevemetroparks on Twitter.
LinkedIn: The professional, networking platform
Overview: The main purpose of LinkedIn is to connect with other professionals locally, domestically and internationally. Content is typically career-related and includes sharing of industry news, personal career updates and job recruitment. LinkedIn users are likely using the platform for business purposes, including job searches, talent recruitment, networking, sales leads, etc. This creates an easy audience to identify potential donors or network with others in your industry.
Purpose: Share, engage and learn career-related information and content.
Primary audience: College graduates, ages 30-64.
Suggested uses: Network with other nonprofit professionals and share job postings and volunteer opportunities.
Nonprofits doing things well: Check out @PBS and @Junior Achievement of Greater Cleveland on LinkedIn.
Tik-Tok: The entertaining platform
Overview: TikTok is a platform where short videos are created, edited and shared, all within the app. Popular TikToks consist of trends that include a dance, song or activity. While Gen Z are the main contributors and users of the app, other age groups and corporations, like entrepreneurs, artists, brand names and nonprofits, are catching on and creating fun content of their own. TikTok's video-only medium is different from other social media platforms, but that doesn't mean you need to shy away. It can be great for your social media strategy, as long as you are willing to participate in the platform's viral dances and trends.
Purpose: Post light-hearted, fun or informational content in the form of videos.
Primary audience: Vastly made up of younger generations, ages 18-29.
Suggested uses: Create awareness about your mission, especially to a younger audience, or use for training/informational videos and performance previews.
Nonprofits doing things well: Check out @americanredcross and @akronzoo on TikTok.
Using these platforms in a way that aligns with your nonprofit's marketing strategy can help boost your social presence. Learn more about each platform and discover essential tips in getting started.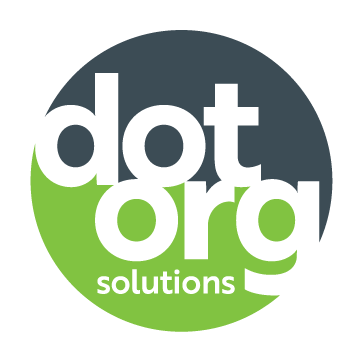 Dot Org Content Team
Dot Org Solutions works with nonprofits of all types to raise more money, communicate effectively and educate their constituents so they can build better communities. Our proven systems and years of experience help reduce the anxiety and stress felt by nonprofit teams, giving them more time to focus on other important things.