Yes! Your nonprofit can (and should) use LinkedIn: tips for using LinkedIn for nonprofits.
As a nonprofit marketer, you may be asking yourself, "should I be investing time and resources in LinkedIn for my organization?" Yes! In fact, your nonprofit can (and should) use LinkedIn for a variety of reasons.
LinkedIn has evolved from just a job searching site to a trusted connection platform that can help your nonprofit grow. With more than 190 million users in the U.S. alone, LinkedIn can help your nonprofit attract donations, seek board members, recruit volunteers, reach potential employees and make valuable connections to corporations and people in your community. It can also help you recognize individuals, foundations and corporations, enhance partnerships, show the impact of your work and tell your story to the audiences you want to reach.
Who's on LinkedIn?
Good news! Many of the people you're trying to reach (future board members, donors, employees, foundation reps or volunteers) are already active on LinkedIn. Its userbase consists of mostly those ages 40 and up, with that demographic making up 50% of total users. The platform also offers access to younger audiences, giving you a great range of people to connect with and tons of potential to reel in the talent you need to bring success for your nonprofit.
Users on LinkedIn also tend to have higher incomes, with the majority making over $75,000 a year! Almost 25% of users make between $50,000-$54,999. That means almost 70% of users are making above $50,000 as an individual! With users on LinkedIn being 56% more likely than the average internet user to donate to charities, your organization can use this platform to attract and secure solid donors.
Other stats to keep in mind about LinkedIn users:
57% are male, while 43% are female

380 million donors and 225 million volunteers are on the platform (worldwide)

50% of users have a college education or more

55% of users had a high monthly household income

The average user spends about 8+ minutes per session on LinkedIn
How can you use LinkedIn?
LinkedIn may have started as a job-hunting hub, but it has evolved into a much more multi-faceted tool that, when wielded correctly, can help your organization reach many important goals. Along with hiring, you can use LinkedIn to:
Recruit board members and volunteers

Gain corporate support and involvement

Impact and stewardship

Share thought leadership, expertise, and donor impact stories

Highlight your program and information about your organization

Recognize milestones and successes
Let's get into a little of what each use entails!
Hiring
When looking for potential hires, LinkedIn is a great place to start! Using the site's "Jobs" tab, you can post open positions either organically or through a paid campaign. Organic job postings, which are free, can be great for limited budgets. Even organizations with limited budgets can get in front of a much larger audience. When using paid job postings, you decide what you budget per day and pay per click, so you can make your dollars stretch as much as you need. This is great for individual postings.
If you really need to invest in hiring or have a large hiring campaign you want to promote, LinkedIn paid ads are another option. Ads are different than paid posts and show up directly on a user's feed based on parameters you set for your audience. Paid advertising can be expensive, but it can also be an effective boost for bigger initiatives like a full-scale hiring campaign.
You can also actively recruit potential hires by searching for people with similar titles to the positions you're looking to fill. While these individuals may not be actively looking for a new job, they may still be receptive to talking about the opportunity.
Board members and volunteer recruitment
Looking for board members or volunteers to fill a specific need? Consider using LinkedIn to recruit board members and volunteers for your organization. Search for board members by looking up professionals based on job titles and their location. This can help you home in on qualified people in your community with the skills your nonprofit needs. You can contact them and ask if they want to get involved with the important work that you do.
You can also create volunteer call-to-action posts to your pages and highlight overall volunteer needs as well as special occasions like seasonal events.
Corporate support and involvement
Many companies are always looking for opportunities to bring their employees together for positive, team-building experiences – your nonprofit could create that opportunity! Research local companies and build a list you would like to approach for volunteer collaborations or support. Use their LinkedIn profiles to figure out key things about their culture and values to inform the way you will engage with them. And look up key contacts and connect with them via the platform. LinkedIn is all about forming and strengthening connections between professionals, and your nonprofit should use this to its benefit.
Impact and stewardship
Share donor stories or organizational stories and the impact of your work with a wide audience of professionals. Focusing on the benefits your nonprofit brings is a great way to showcase your organization and its importance to the corporate community. You never know what connections you can form just by talking about your work.
Also tag companies and individuals on your LinkedIn posts and use relevant hashtags to ensure you are letting the companies and individuals know you are recognizing them.
Note: Be sure to make the tone of these stories appropriate for the platform. What works on Facebook is different than what works on LinkedIn. Keep your LinkedIn posts professional and give them more of a business bend.
Thought leadership/program information
LinkedIn users come to this platform to get information they are not getting elsewhere. Your nonprofit likely has valuable information and expertise to share. Talk about the work that you do, provide tips, insights and reports and talk about community impact through annual reports and other media.
Recognize milestones
Posting good news, accomplishments and other positive things is a great way to make people feel connected to your nonprofit. These posts often get lots of traction, as people want to connect with the companies they follow online. Let followers see the human side to your organization. Some milestones you could celebrate include:
Key anniversaries/founding dates

Retirements

Community awards and accomplishments

New board member additions

Board member retirements

New employees
How do I get started on LinkedIn?
Create a LinkedIn account
If you don't have an account for your nonprofit, it is time to get one. The process is pretty straightforward. Once it is created, it is time to optimize! You'll need to:
Name a few key people as admins and editors of the page

Create a strong header graphic

Link to your organization website

Write a strong description

Select your industry
You can also create showcase pages, which are subpages affiliated with your page that help you reach different audiences based on the specialized content on the page. The downside to showcase pages is your followers from your main company page do not carry over – you have to rebuild your audience.
Building an audience
Building your audience is another key part of getting started on LinkedIn. The bigger of an audience you have, the more your information gets seen and shared, which is a huge win for your organization. Easy ways to get those audience numbers up are:
Have your employees connect with your page AND share content

Invite board members and other LinkedIn contacts to follow your page

Post relevant, timely content that LinkedIn users want to see

Poste job openings
What kind of content should I post on LinkedIn?
A solid content strategy goes a long way. And because LinkedIn is different than other social platforms, you need to post content relevant for its specific audiences. When starting out on LinkedIn, you should:
Post at least ones a week – Regular posting keeps your page active and engaging.
Create a content calendar – It helps organize your content and keeps you prepared for special dates like holidays or yearly events.
Have a goal for your page – This helps you focus on what content matters and avoid content creep.
Leave room for organic posts – Not everything can be planned, so leaving room for those spur of the moment events to tag companies and individuals is important.
Understand what works and what does not work on LinkedIn – Scroll through your own feed and see what is working for others. Take notes from successful posts from others and plan accordingly.

If you are looking for better traction – Showcase your organization's unique work culture and personality – Get people excited to work for you or be involved with you. It humanizes your organization and makes it easier for users to connect with you.

Share board member and volunteer testimonials – Highlighting your culture and the important work you are doing is appealing to future board members and volunteers.

Tag corporate sponsors and donors

– Tagging them and highlighting the work they help you do is a great way to show thanks and promote your organization. (Check out our blog on recognizing partners and sponsors on social media for more ideas.)
Share data – Posting things like annual reports and other metrics can help portray your impact to those looking to get involved.

Share your success and impact – Similar to data, sharing your impact can really motivate people interested in your organization to reach out and get involved. You want to inspire people with the important work you are doing!


Share insightful information – Whether its blogs, resources relevant to your organization or your own expertise, content that shares vital information that you cannot get elsewhere always does well on LinkedIn.
Share high-quality video and infographics – LinkedIn is a professional platform, so you want to make sure your content reflects that. Any visual content you post should be well put together, relevant and cohesive.
Share content from other accounts – This shows you are active on LinkedIn and that you value the insight of other users.
LinkedIn is a trusted platform that can help your nonprofit achieve many different goals, while also keeping you connected with the people in your community. It may take a bit of practice to get the lay of the land, but trust us, it can be well worth the effort!
Need help getting the results you need from your organization's LinkedIn Profile? Our experienced team at Dot Org Solutions can help! Contact us today 😊
Like what you read? Subscribe to our weekly blog and it will be delivered directly to your inbox!
Sources:
https://www.linkedin.com/business/marketing/blog/linkedin-ads/5-data-backed-ways-linkedin-helps-nonprofits-grow
https://www.statista.com/statistics/192700/age-distribution-of-us-users-on-linkedin/#:~:text=As%20of%20August%202022%2C%2031,to%2029%20year%20age%20group.
https://blog.hootsuite.com/linkedin-demographics-for-business/
https://www.statista.com/statistics/1330852/linkedin-us-users-by-income/#:~:text=According%20to%20an%20online%20survey,belonged%20to%20low%2Dincome%20households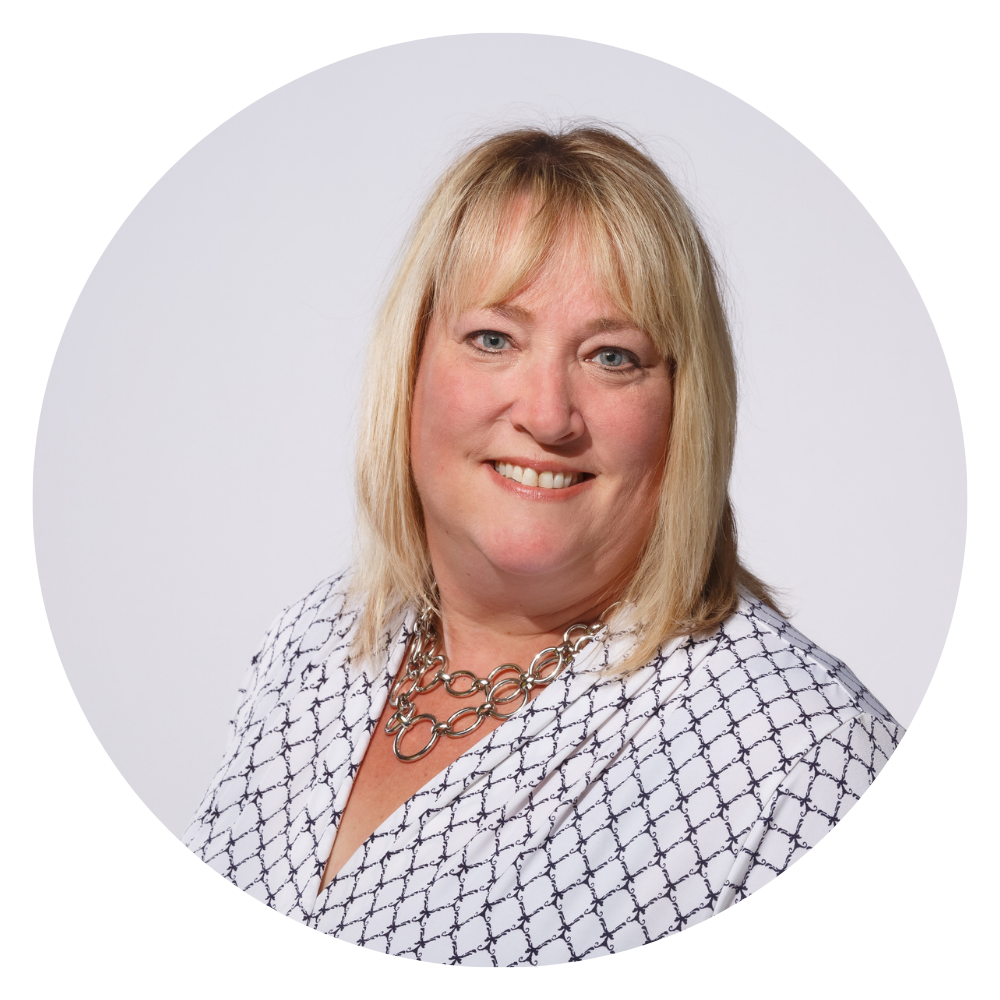 Amy Wong, president, Dot Org Solutions
Amy believes the world is a better place because of the special work that nonprofits do for our communities for making them better places to live, work and raise families. And as president of Dot Org Solutions, she is a champion for small businesses for the role they play in creating jobs, delivering important products and services, and keeping the economy strong.