Five tips for using social media marketing during an event
If you have ever attended an industry conference, networking event or even an extravagant party, you may have been able to follow event activities on social media. Thanks to hashtags, Facebook Live, Snapchat geofilters and other social media tools, managers of social media content and event planners can get attendees involved and make social media marketing appear effortless and improvised.
However, social media event marketing is not as easy as it looks. It takes planning, organization and a lot of flexibility.
Here are some tips for you to follow if you are ever in charge of social media for an event.
1. Create a plan for the day.
Although aspects of events can be unpredictable, well-planned events have some form of agenda or schedule. Make sure you are prepared for the day-of and create a concise plan to keep you organized.
Determine the frequency of your posts and decide which platforms you want to use ahead of time. If you know there is a certain photographable moment, such as a ribbon cutting or an important speech, mark off that time to take pictures for social media. And, if you know there might be some downtime before or during an event, determine what relevant content to push to keep the content flowing and relevant.
Events are fast-paced and, at times, strenuous. Preparation can help alleviate some of that stress.
2. Do your research ahead of time.
In order to be successful in social media marketing, it is important for marketing professionals to conduct research on target audiences and content best practices. Using social media to market or capture and share an event is no exception.
Before you manage social media for an event, ask yourself these questions: Do you know the tags of key individuals and organizations to be recognized at this event? What social media platforms will work best for promoting and providing updates during the event? Are there any messages you should avoid sharing or retweeting due to conflicts of interest? If you do not know the answers to these questions before the event, you may find yourself delivering hasty, disjointed messages.
Do as much homework as you can before the big day.
3. Practice using the tools you have.
Social media platforms are constantly introducing new features for users. While these changes can help you create some dynamic, fun content, they can also cause a lot of problems if you're not familiar with them before using them.
Prior to an event, practice using the social media features you have on-hand. If your client or organization wants to film a speech using Facebook Live, practice using this tool on your personal social media account. If you want to capture some interesting photos for Instagram, make sure your phone has a high-quality camera. And, if you are not sure if a Snapchat filter will work, purchase it a day ahead of time and take pictures using it.
Practicing with social media tools ahead of time will help you create better quality content and avoid mistakes.
4. Use different messages on different platforms.
During a fast-moving event, it may be tempting to copy a post you shared on Twitter, paste it on Facebook and move on to the next task. However, many of your audiences following you on one social media platform more than likely follow you on another. Repeating messages on multiple platforms could cause your audience to lose interest quickly.
When creating content for an event, consider the message you are trying to send and your audience. For example, if you want to remind attendees about an upcoming speech, you will probably want to use Twitter. On the other hand, if you have a series of compelling photos for your more visual audiences, you will want to post on Instagram or Facebook.
Different social media platforms resonate with different audiences. Make sure you create the right messages to effectively communicate about your event.
5. Roll with the punches.
Events are not perfect. No matter how much you plan ahead, something unplanned will happen and mistakes will be made. (Sara Lundenberger, our director of fundraising consulting, talks all about the unpredictability of events, particularly fundraisers, in this blog post.) The same goes for social media marketing during the event.
Be flexible and work with what you have at an event. Don't sweat the small stuff. If Plan A isn't going to work out, go with Plan B. And, if a mistake is made, fix it and move on.
Hosting an event is a lot of work – and so is marketing it through social media. However, if you are well-prepared, organized and responsive to whatever gets thrown your way, it can be fun and engaging.
Like what you read? Subscribe to our weekly blog and it will be delivered directly to your inbox!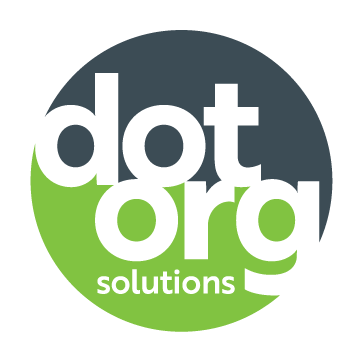 Dot Org Content Team
Dot Org Solutions works with nonprofits of all types to raise more money, communicate effectively and educate their constituents so they can build better communities. Our proven systems and years of experience help reduce the anxiety and stress felt by nonprofit teams, giving them more time to focus on other important things.