Step 2: How to write a compelling grant
This is the second post in a series of three blogs the Dot Org team will be writing on grants.
Last week, Sara Lundenberger, our director of nonprofit consulting, wrote about starting a grant program, determining funding priorities, studying grantors and grant programs, and establishing deadlines. If you haven't read her blog post yet, check it out. This week, let's focus on the "middle" of the grant process – writing the grant.
Sitting down and writing a grant may seem like a stressful, daunting task. However, if you build a structure to follow that includes key components essential to most grants, the process can be efficient, straightforward and rewarding.
Here are some important things to keep in mind when writing a grant:
1. Tell your nonprofit's story.
In almost every grant application, funders ask for the background, history and mission of your organization. They want to learn more about who you are and what you do.
When providing an overview of your nonprofit, be sure to tell your story. Include information on the reason your nonprofit was founded and who you aim to serve. Provide details on your programs and how many people in need have benefited from them. Write about the difference your staff has made, and wants to make, in the community.
If you feel stuck on this part of the narrative, consider the answer you give when attendees at a networking event or even family members ask, "So, what does your organization do?". Then, try writing again.
2. Provide compelling and well-researched statistics.
Whether you are requesting funding for a new program, general operating costs or equipment, funders will want to know why they should support your nonprofit.
To answer this, you will need information on the problem at hand and how grant dollars will help you solve it. This information should be number-driven, impactful and truthful.
Think of this from a personal perspective. Let's say you are researching an organization that assists veterans in your community. You learn that this organization is interested in launching an art therapy program to help veterans experiencing post-traumatic stress disorder. However, they need donations and funding for startup costs.
Which of these statements would make you consider donating to this program?
Many veterans experience combat-related trauma that can affect them even after their service. Art therapy can benefit veterans by allowing them to express themselves.
According to the Journal of Military and Veterans' Health

,

suicides committed by veterans account for 20% of suicide-related deaths in the United States. Numerous studies have also shown a correlation between PTSD and increased suicide rates. The practice of art therapy has been known to help veterans with PTSD express themselves, improve social relationships and experience less anxiety, all of which can decrease suicidal thoughts and tendencies.
The second paragraph gives context to the problem they are trying to solve. More than likely, it made you more willing to donate. Grant funders are looking for those specifics too.
In a grant narrative, always explain why your request is important and provide details to back it up.
3. Use SMART goals in your narrative.
In case you have not heard this acronym, SMART stands for specific, measurable, attainable, relevant and time-bound. Professionals often create SMART goals while business planning.
You should use them for grant writing as well.
When requesting grant money from funders, explain what you aim to achieve through funding. If you are planning to purchase medical equipment for your free clinic, provide an estimate of how many patients will benefit from the equipment in a specific timeframe. If you are asking for general operating funding for your nonprofit, provide details on how many individuals you are planning to serve within the next year with the help of additional funding.
Funders want to give money to organizations promising results and SMART goals help you communicate your goals and intended outcomes.
4. Include information from and attach relevant documents, including your organization's budget.
When requesting grant dollars from funders, you want to be as transparent as possible, particularly when it comes to your financials.
Before sending in your grant, make sure you have provided details on the cost of your proposed project, your organization's budget and additional foundation requests, just to name a few.
Additionally, many foundations ask for the following documents:
IRS Determination Letter
990
Most recent financial audit
List of board members and key staff
Make sure you have these, and any other requested materials, on hand.
Before making grant award decisions, funders want to have as much information as possible on each organization applying for support. Budgets and other financial documents will give them a better understanding of your current situation and how they can help.
It takes time to learn the grant writing process. If you focus on writing a narrative that is thoughtful, data-driven, honest and true to your organization, you are one step closer to potentially securing funding.
Want to learn more about our grant writing and fundraising consulting services?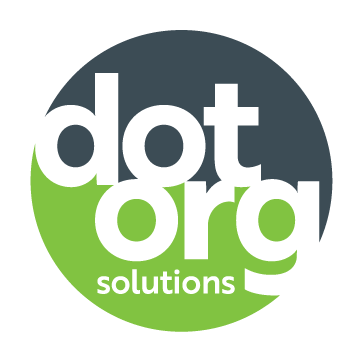 Dot Org Content Team
Dot Org Solutions works with nonprofits of all types to raise more money, communicate effectively and educate their constituents so they can build better communities. Our proven systems and years of experience help reduce the anxiety and stress felt by nonprofit teams, giving them more time to focus on other important things.