'Tis the season for giving
When we get close to the end of the year, there are three different things I think about personally:
Thanksgiving (my favorite holiday)
My upcoming birthday (December 1, in case you are wondering)
The Christmas season.

These three things bring together some of my other favorite things, like my family, Christmas lights and delicious food. To me, there is nothing better than sitting in front of the parents' cabin in the woods (they really do live in a cabin in the woods) with family and a glass of wine. I have a lot to be thankful for.
As a fundraiser, however, my mind goes in a completely different direction. I frantically think about end of year appeals, Giving Tuesday, goals and planning for 2021. The months of November and December can drive a fundraising professional crazy. After all, nearly one third of giving occurs in December! That is more than 30% of your fundraising goal that needs to be raised in one month!
This makes the rest of the year seem obsolete – but it isn't. (And you can read this post about why I think it's important to start your annual fund in January.) Still, with November and December being so busy, it is important to keep track of everything happening – and what better way to get organized than with a calendar?
I hope this countdown calendar helps you and your fellow fundraisers handle the craziness of these last months of the year, reminds you of important dates and gives you some peace of mind (trust me – you are doing fine!).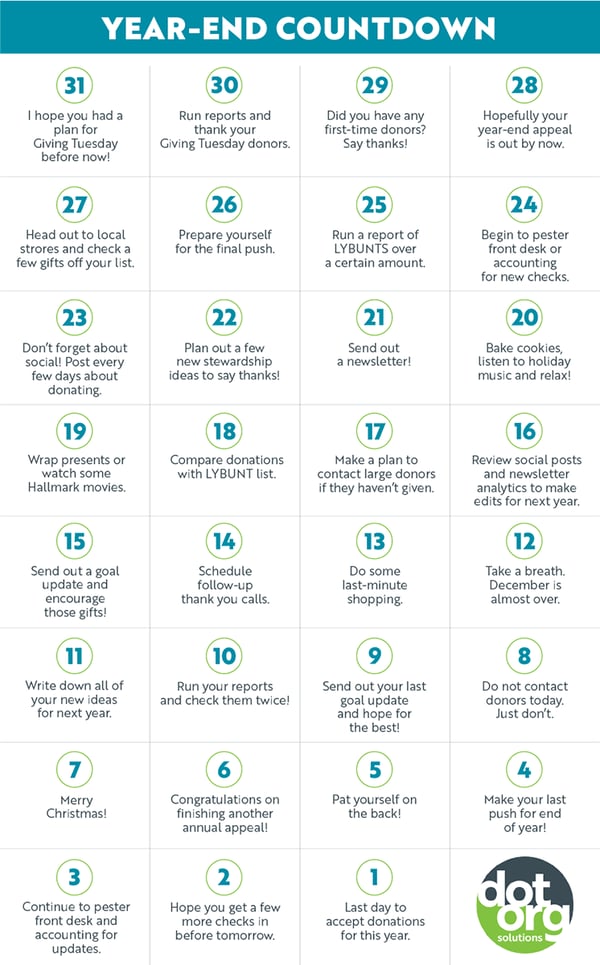 Like what you read? Subscribe to our weekly blog and it will be delivered directly to your inbox!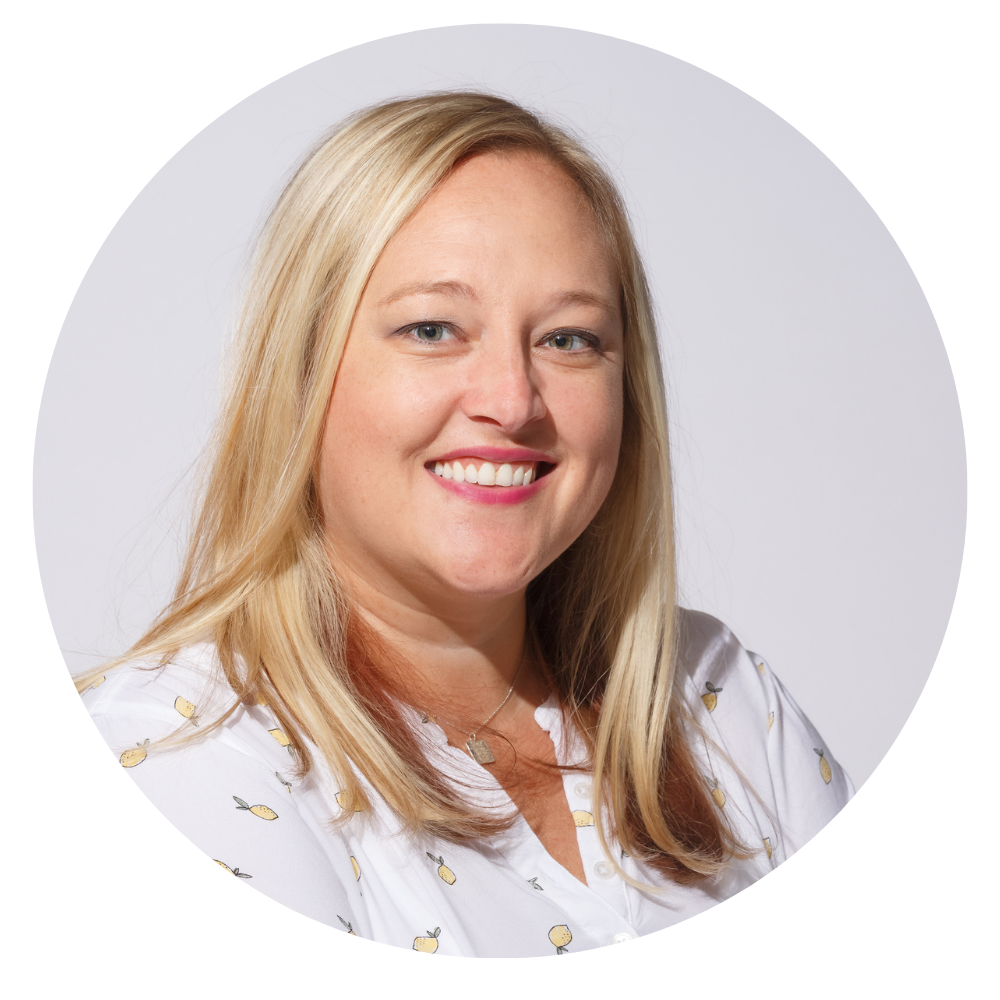 Sara Lundenberger - VP, Nonprofit services & operations
Although Sara never meant to be a fundraiser, her first post-college job was as a development assistant and she never looked back. She loves working with our nonprofit clients because they know what they want to achieve, but they may not always know how to get there. She integrates fundraising best practices with an organization's capacity to create processes and plans that are usable. Sara truly believes nonprofits make the world a better place. From her previous positions to the fantastic clients she works with now, she learns a little more about the world we live in every day. We are all touched by a nonprofit organization every day, whether we know it or not.