Strategic planning is a team sport. 6 ways to set your team up for the win.
Most people wouldn't think of strategic planning as a team sport. But if you look at the elements that go into creating and completing a strategic plan, the comparison is closer than you may think.
Every high-functioning sports team has an overall strategy that guides it to its ultimate goal (the championship) and tactical plans that are used from game to game, season to season. Developing that strategy requires input from a variety of people who play important roles throughout the organization – owners, coaches, players, operations personnel and more.
The highest-functioning nonprofit teams also have a longer-term strategy to reach their ultimate goal (their vision) and have ongoing tactical plans that are used throughout the year. Developing the strategy requires input from a variety of people as well – the board, the leadership team, staff, volunteers and even users of the services.
Just as team sports require optimal performance from every player on and off the field, nonprofits must get the most out of their team during strategic planning.
Hire a good coach
I am an advocate for hiring or engaging a strong facilitator to help your organization develop its strategic plan. And when I say strong, I think the best consultants/facilitators:
Have a clear process.
Keep the team on track.
Educate their clients' teams.
Work with teams to create clear goals and action plans.
Ensure plans align with mission, vision and values.
Take responsibility for managing the process.
Give you the tools you need to create a successful plan.
I always suggest hiring an outside facilitator who has experience in strategic planning because they can help facilitate meaningful discussions, manage difficult people, look for misalignment of mission/vision/values, help keep goals strategic and not operational and ensure there is buy-in from the group.
Outline the rules of the game and share the game plan
Before you even start your strategic plan, it's important to clarify what it is and how the process works. Many of your team members (board, staff, volunteers) likely haven't done nonprofit strategic planning before, so the more you can do to introduce it and explain it, the better people will feel about the process. If you are hiring a consultant or firm (like Dot Org Solutions) to facilitate the process, they should be able to help you educate and inform your team.
(Read our blog, Strategic Planning – 8 things you need to know to set yourself up for success for a simple explanation of strategic planning for your team.)
Your team must also understand why your organization is investing its resources (human and financial) in creating the plan. It does take time away from your nonprofit's important day-to-day work so you need to show its value. Make sure you discuss:
Why it is important to the future of the organization.
How will it help or improve the organization.
How will it help get your organization closer to its vision.
How your people will be involved.
How you will consider your team's input.
Draft your team and pick your starting lineup
Deciding who to include in the strategic planning process is often the most difficult decision organizations need to make. You want to be inclusive, but there is a limit to the number of people who can be involved in the strategic planning group if you ever want to get the work done.
The draft
There are several things to consider when deciding who will be involved:
Do they represent different areas of your organization where buy-in will be needed – board, staff, clients, patrons, volunteers, parents, students?
Do they have areas of expertise that are needed to accomplish strategic goals?
Will they be able to attend sessions and be active in the process?
Will they be leading or implementing possible strategic initiatives?
The starting lineup
Just like on a sports team, everyone cannot be part of the core strategic planning group. Too many people may bog down the process. Too many like-minded people can stifle creativity. Too many negative people can be destructive to meaningful discussions.
When picking your main planning team, consider:
Will they actively contribute to the process in a positive way or be disruptive?
Will they be able to attend most, if not all, of the meetings and sessions?
Are their ideas, voice and role within the organization critical to the plan's development?
Are they a key leader or advocate that will help drive initiatives to completion?
Are they representative of your entire organization (gender, ethnicity/race, age, etc.)?
Note: Strategic planning isn't just a staff process or just a board process. It is a process that brings the board, staff and key stakeholders together. When these groups are separated during the process, all parties become suspicious. Leadership may be hiding key information from the board when staff is excluded. When the board is excluded, it shows lack of governance on their part.
Engage your fans
You likely have many fans that cannot or should not be part of the core strategic planning group, yet their input and feedback are critical to the plan's development. There are a variety of ways to engage these fans to ensure they feel heard and can contribute to your work:
Conduct focus groups with key constituents.
Survey larger groups.
Have one-on-one calls or meetings with key individuals who may not be able to participate on the core team, but have meaningful information to contribute.
Get input as needed during the planning phase.
Share progress upon plan completion.
Get your team to buy into your game plan
You can have the greatest team in the world and the best plan, but if you don't have the team on board WITH your plan, it's going to be hard to win (e.g. accomplish the goals in your plan).
Go for buy-in, not consensus
It is futile to try to seek consensus when creating and implementing a strategic plan because consensus implies that everyone agrees to everything. Your goal is to have people buy in to the plan, meaning they have been given the chance to be heard and feel like their ideas have been considered.
Since people own what they help create, the more your people are involved in the process, the easier it will be to get them on board to create and complete the plan. A good facilitator will help the group see the value in everyone's ideas and bring the team to a point where they agree on goals, action steps and responsibilities.
Finish with a dedicated playbook
The best teams have active playbooks that outline the responsibilities for everyone on the team. Your strategic plans MUST have clear action plans that support your goals and should include:
Goals

Action steps

Team leaders for action steps

Deadlines

Measurables

Progress
Playbooks should be discussed regularly at every board meeting and reviewed at least monthly with staff. Quarterly meetings for staff are also helpful to keep the plan front and center.
So, you can see that strategic planning really IS a team sport! When everyone works together, getting to the championship (completion) is definitely doable.
Like what you read? Subscribe to our weekly blog and it will be delivered directly to your inbox!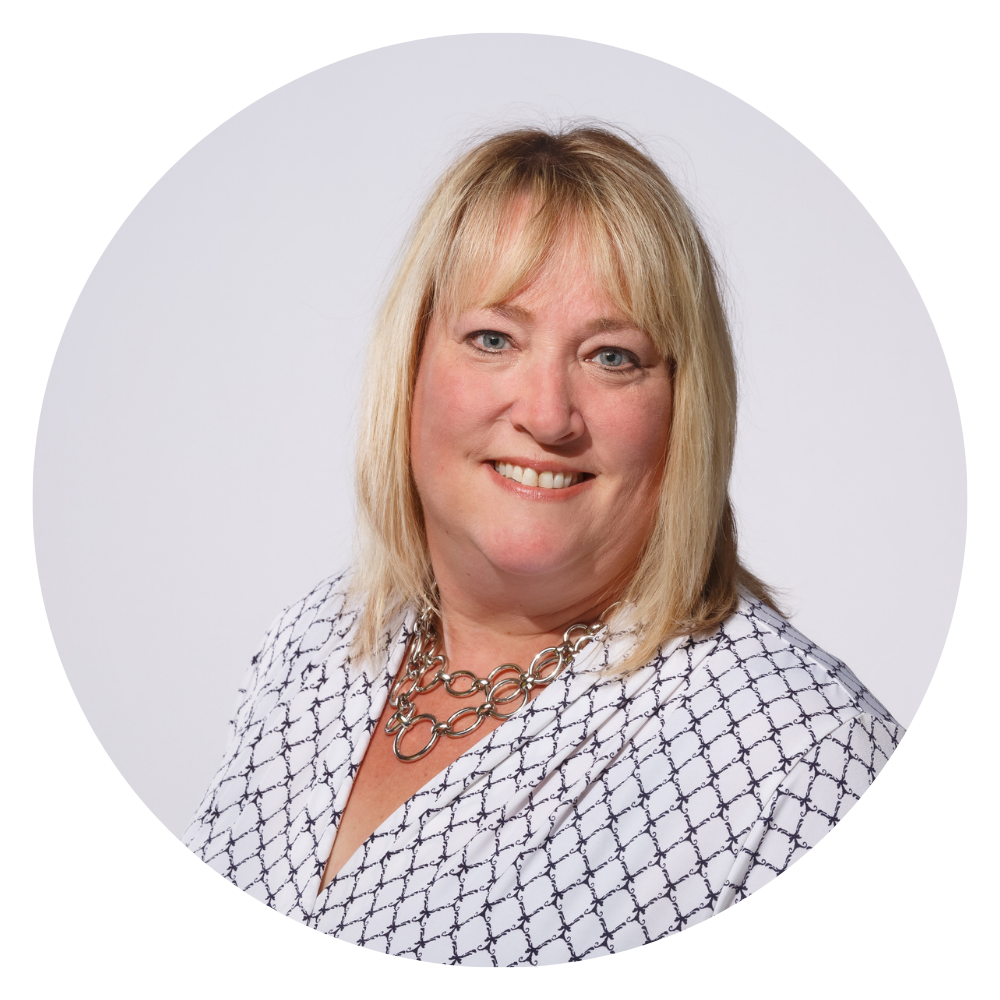 Amy Wong, president, Dot Org Solutions
Amy believes the world is a better place because of the special work that nonprofits do for our communities for making them better places to live, work and raise families. And as president of Dot Org Solutions, she is a champion for small businesses for the role they play in creating jobs, delivering important products and services, and keeping the economy strong.